A selection of my favorite projects in 3D printing.
I've been 3D printing since 2017 and have experimented with many printer types and filament types. All of the projects below are custom 3D models I designed and then 3D printed. Thank you for taking an interest in my 3D printing projects. I'm available for custom 3D modeling and 3D printing. Contact me
I. Multi-use 3D Printed Business Card Keychain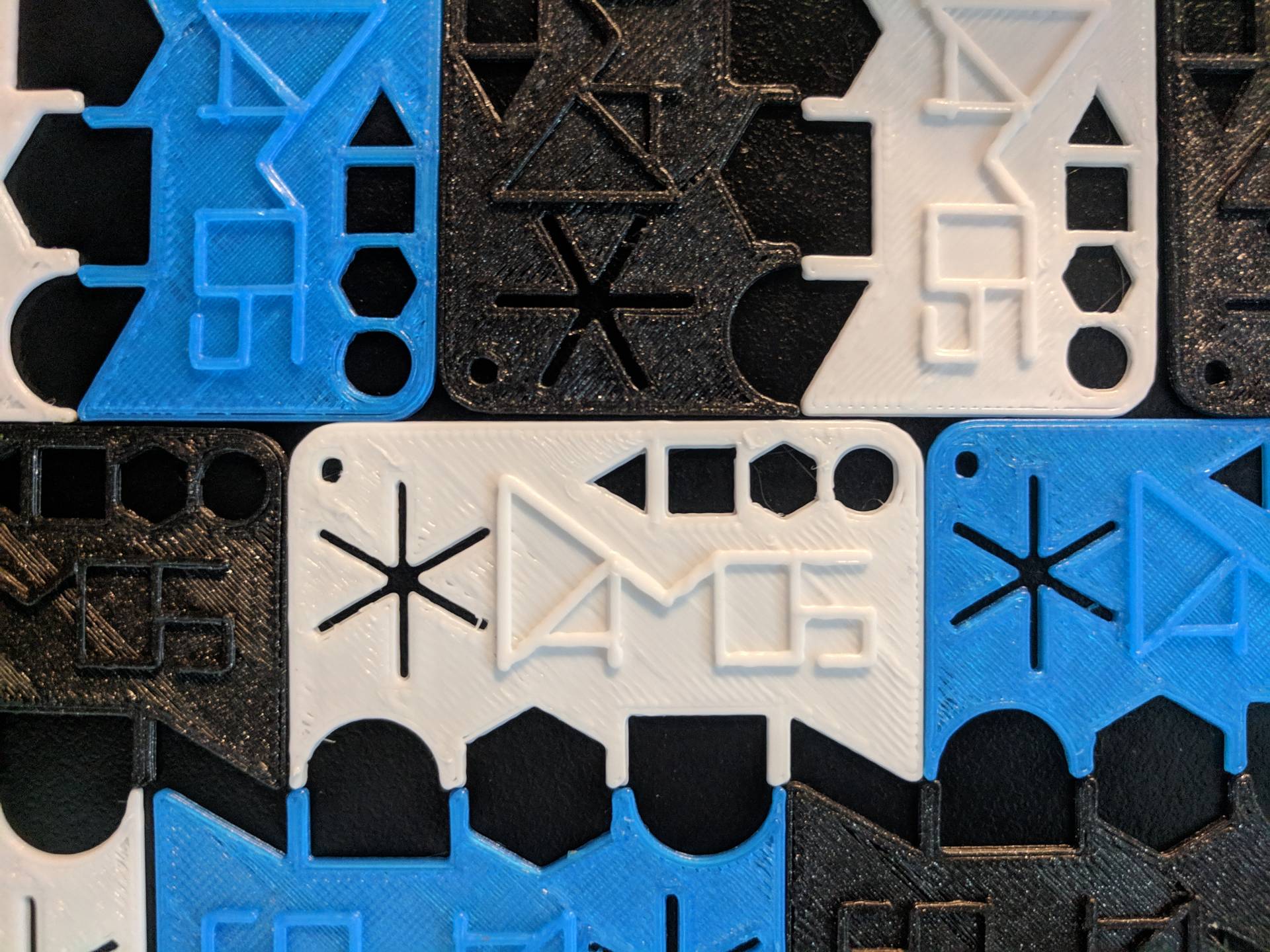 I 3D modeled and printed this business card tool to pass out at art events. It was made as an example of a clothing label that could be attached to apparel at the store for the customer to keep as branding. It features a template for creating an isometric grid and cutouts for easily drawing geometric shapes. It can also be used as a toothpick, a bookmark, a nail cleaner, a flat head screw driver, straightedge, or just a keychain.
II. Android Laptop Webcam Covers
These webcam covers were designed and printed by me as a surprise for the students of Lanier High School while I was their technical liaison.
III. Modeling a Pumpkin to hide Halloween Treats
Protect your candy! This pumpkin stash box was made for Halloween and was featured on Thingiverse in the "Best of Week" and the "Halloween" featured prints categories.
IV. Enable Hand
While getting my certification to make 3D printed hands from the E-Nable Foundation. I realized their existing hand model didn't have fingernails. I got into my 3D modeling software and added them! I think it makes the hand look much more realistic and human.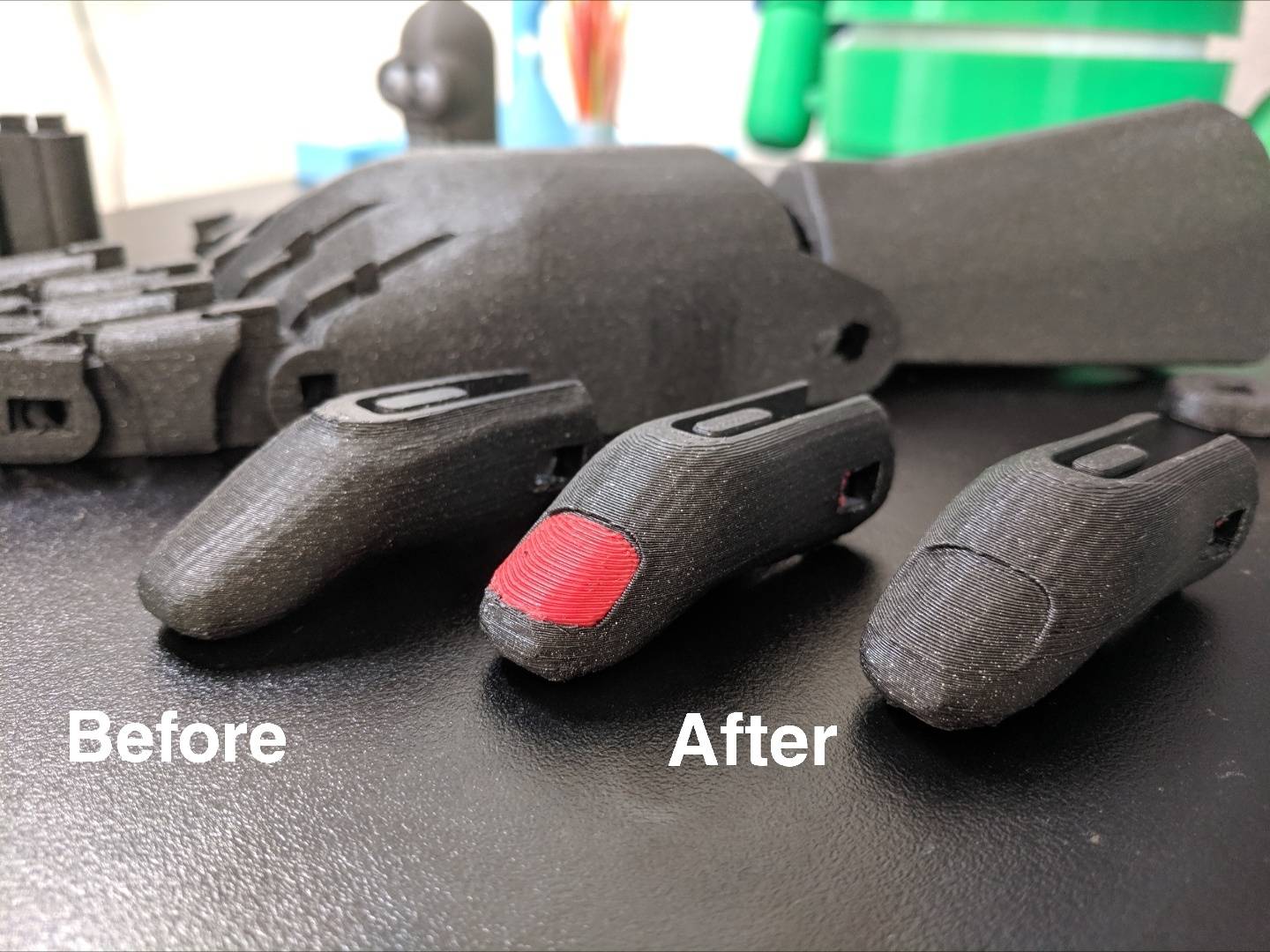 V. Christmas 2018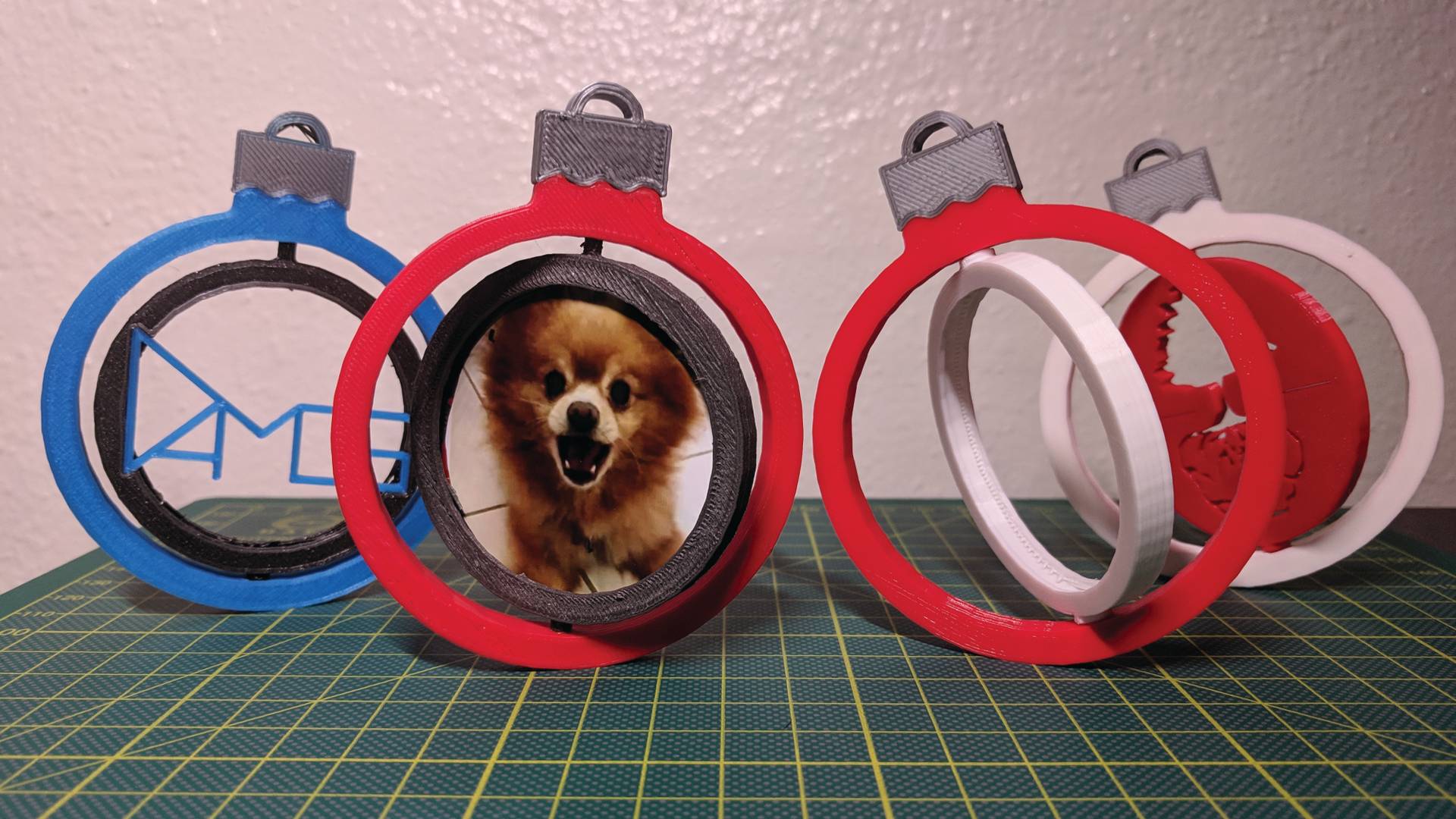 What's a Christmas without Christmas tree decorations and bouncy trees?! That's why I designed and printed these ornaments! They spin! They bounce!
VI. Rick and Morty Laptop Art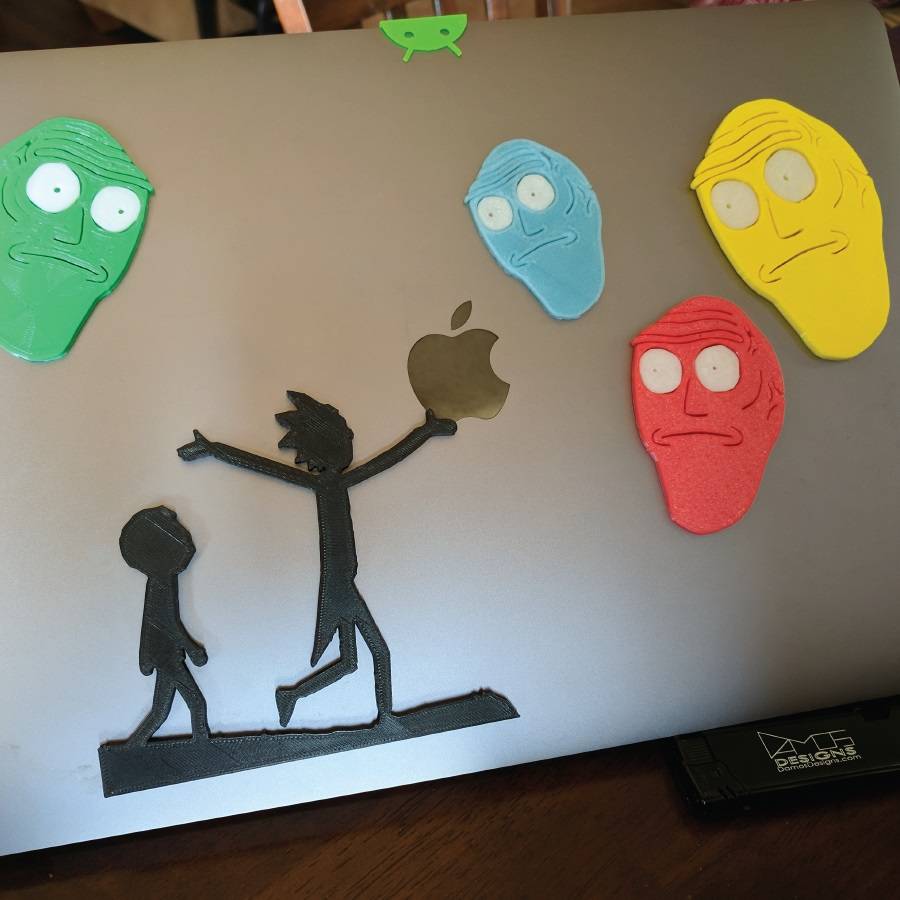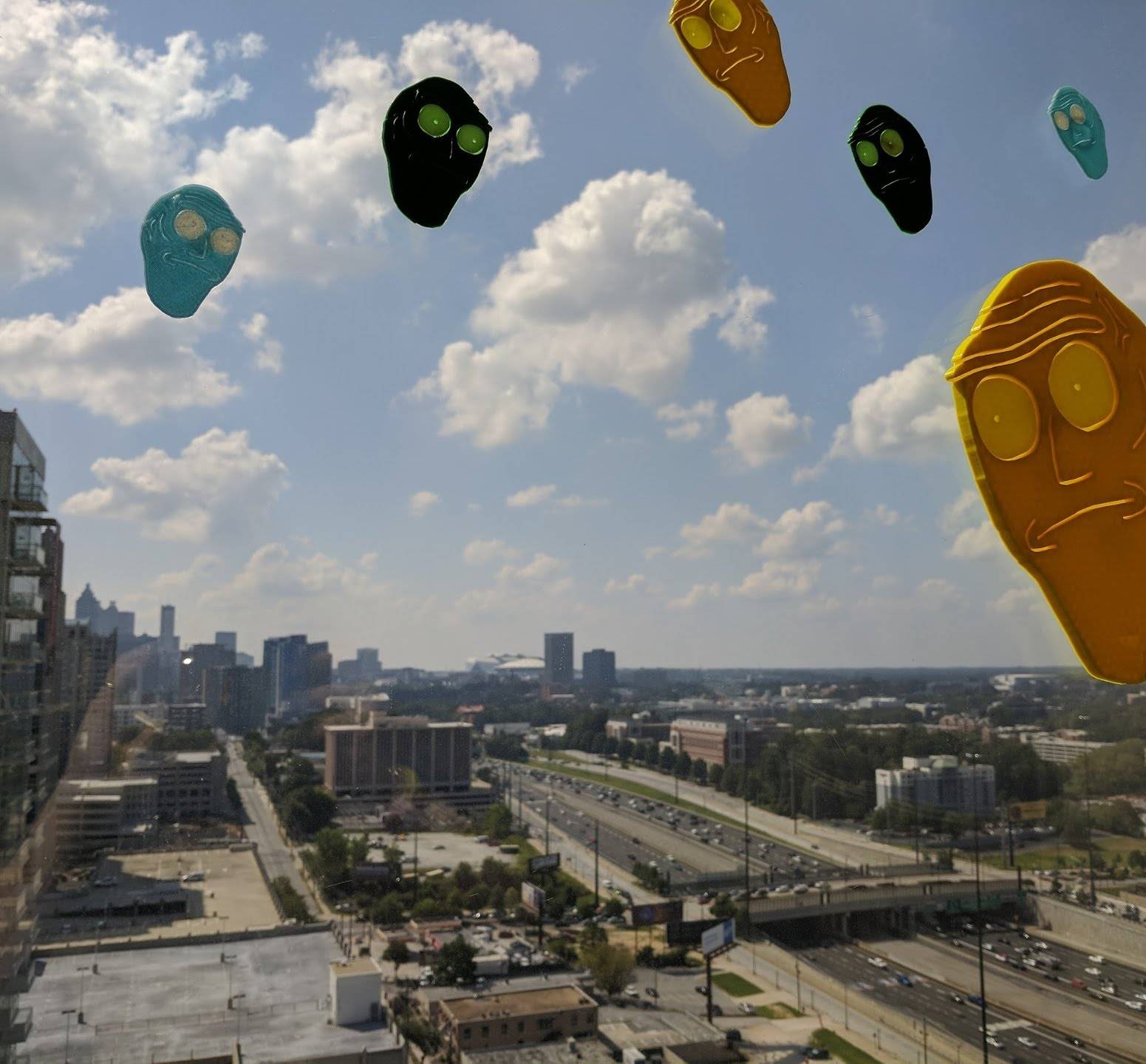 These were created by taking a single frame from a famous scene from the popular TV show "Rick and Morty". A screenshot of the episode was brought into Adobe Illustrator to isolate the characters. Then using Blender I turned them into 3D objects to be 3D printed. They're attached to the laptop using removable gluedots so you could rearrange them. I also printed much bigger versions to stick on my window when I was living in Atlanta. If you look in the background of the picture you can see the Turner Studios building where they produce parts of the show.
VII. SL500 Turn Signal Clip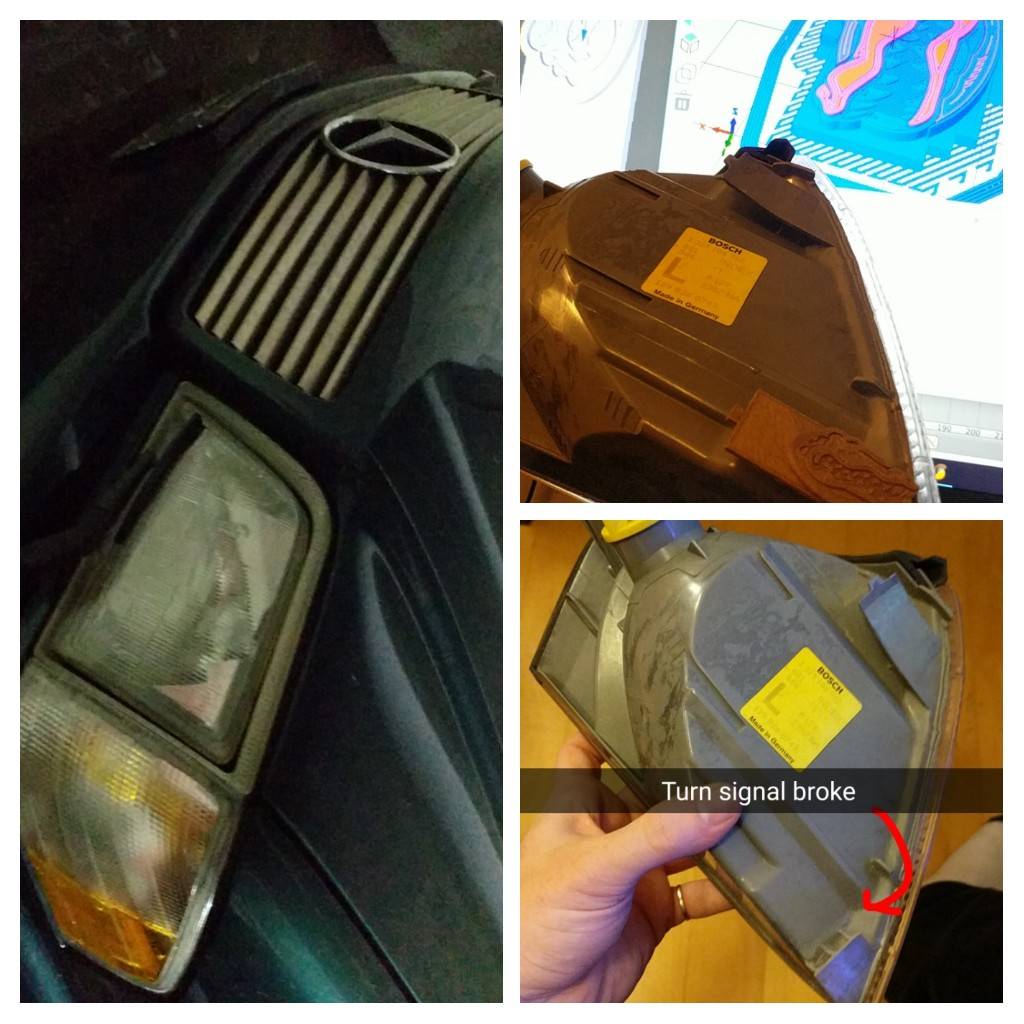 Back in the day I had a sweet 1995 Mercedes SL500 convertible. One day my dad pressed real hard on a turn signal and broke the clip holding it in. Instead of replacing both turn signal lamps (so they'd match) for $120 each, I modeled and printed a new clip based off the broken clip, super glued it to the headlight body, and popped it right back in! I also added a Gators logo so there will forever be a little Gator pride hidden inside the car.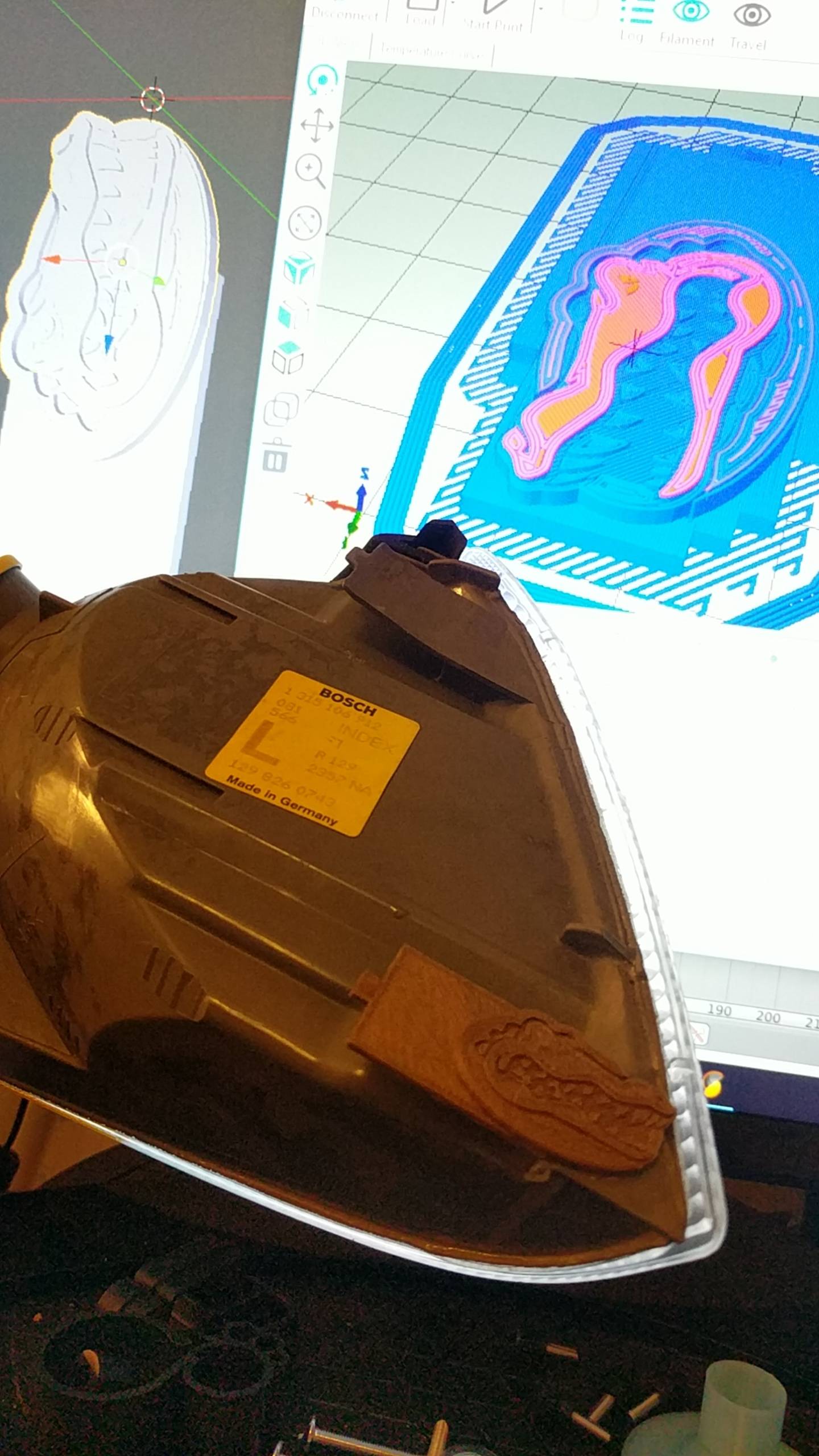 More Examples?
Having the ability to 3D model means that you can 3D print anything you can imagine. Please take a look at my 3D Model and Game Design Portfolio to see what else I've been imagining.
Thank You
Thank you for taking the time to view my work.