A summary of my three years working as a Software Engineer at State Farm Insurance Corporate in Atlanta, Georgia.
ATL
When I graduated from the University of Florida, I had three job offers to consider from JP Morgan, Harris Corp, and State Farm. I chose to work at State Farm in Atlanta because they offered me the opportunity to work on exactly what I wanted to at the time, Android development. Although I had never been to Atlanta, I'm glad I took this opportunity.
Android Development
I was hired to develop internal Android mobile applications for the Agents, Team Members, and Management staff. Overall I contributed to the development of six mobile applications, developing two of them from concept to production. At one point I was the only Android developer managing five of these applications and once "updated and pushed production code to the entire application suite remotely during a hurricane". Once new junior developers were hired, I was given a promotion to Lead Android developer of internal applications. I began creating and updating libraries that were implemented into all of the applications while mentoring the new recruits in software best practices.
Internal Hackathons
We win them.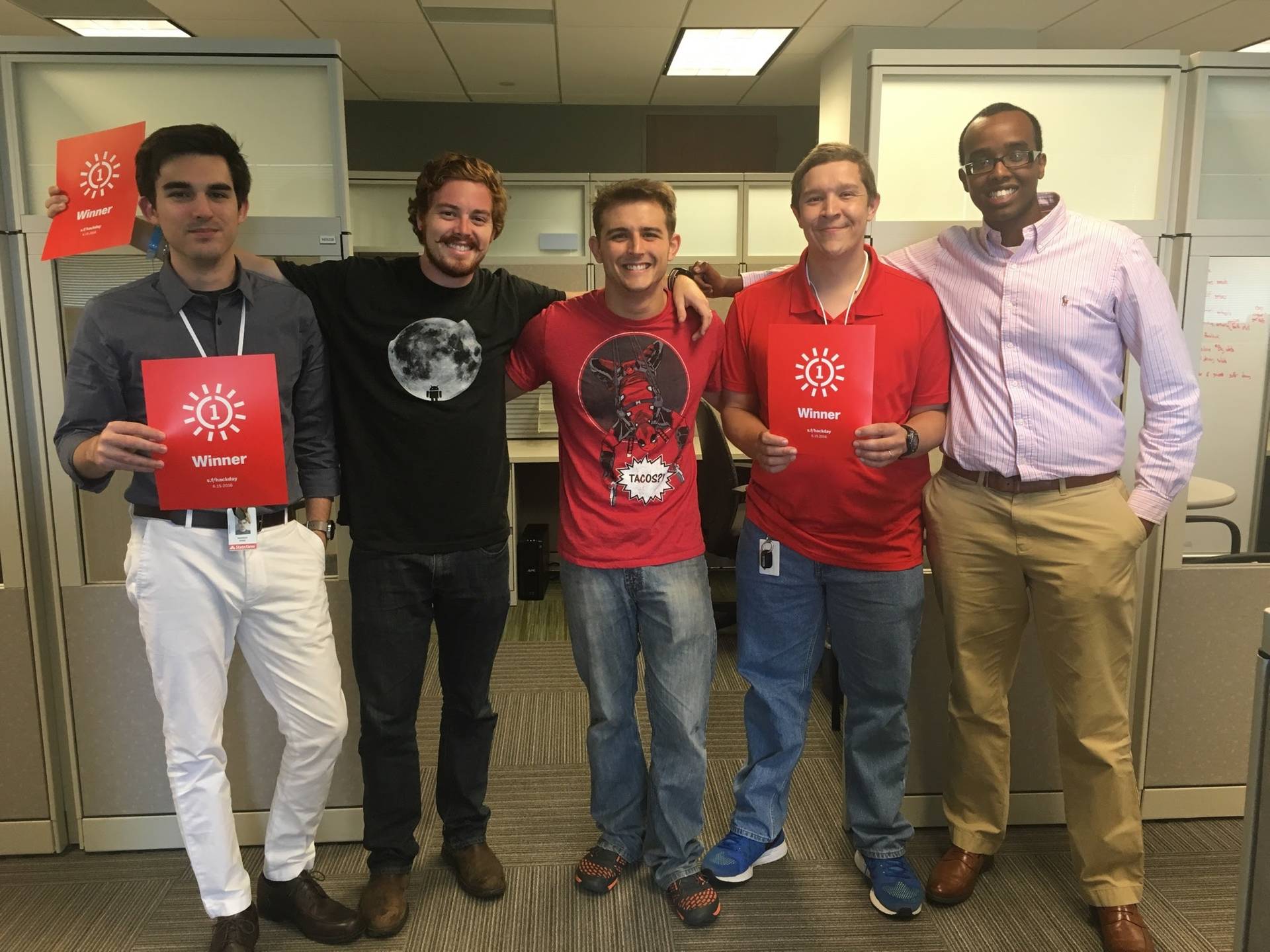 Maker Faire
One day a coworker from the HR department came up to me and asked if we could come up with something fun and technical for the upcoming local Maker Faire. State Farm sponsors lots of local events and they wanted to do something to excite the children about new technologies. We decided on demonstrating how data could be transferred between vehicles in the case of an accident. Below is a picture of the RC car I rigged up with an arduino and a RFID reader. We had a second RC car with a RFID tag attached, and the data would transfer when the two collided.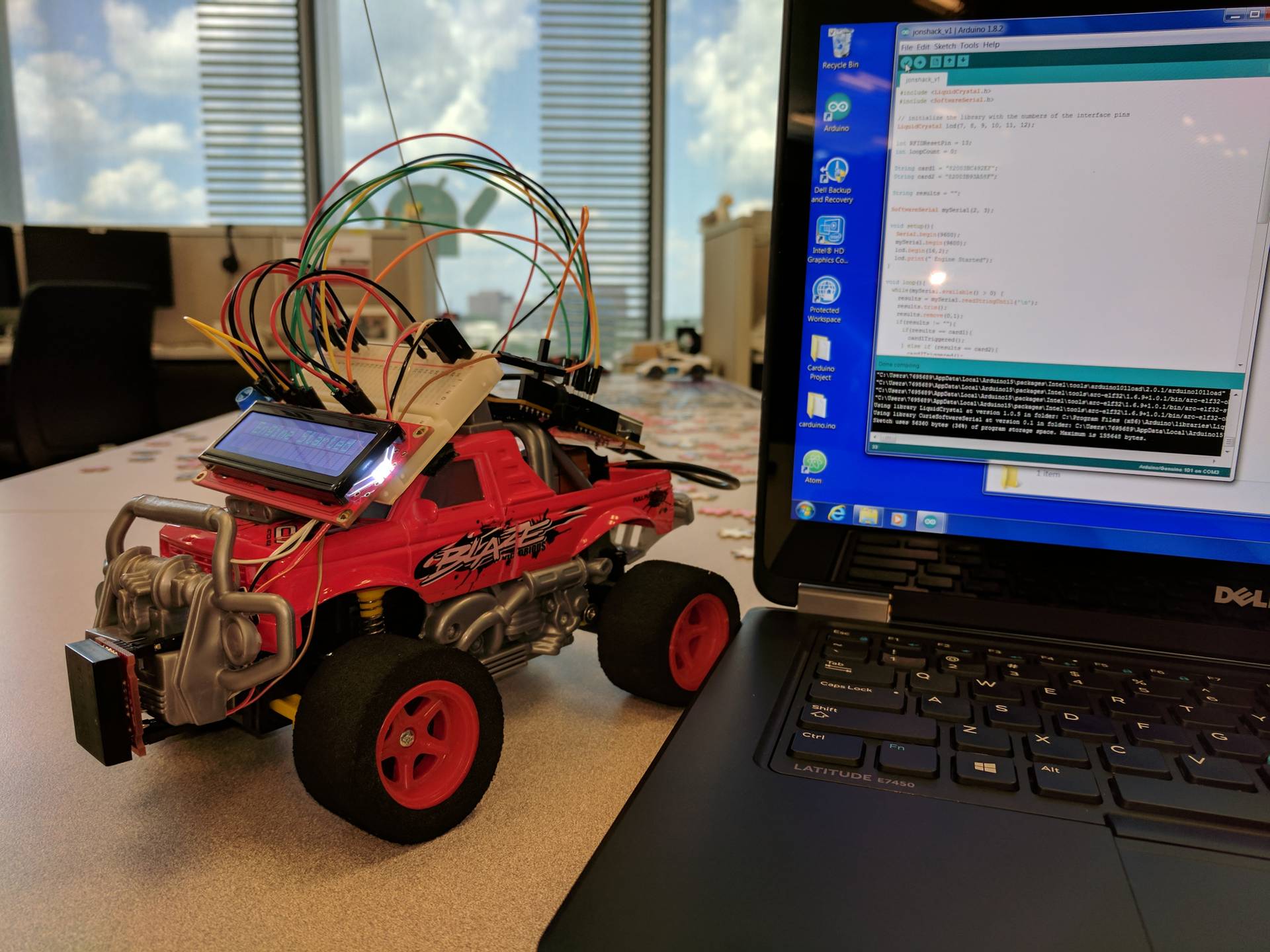 UF Hackathon
I was asked if I wanted to go back to my Alma Mater, University of Florida, to participate as a mentor and host. How could I possibly pass up a party like that?!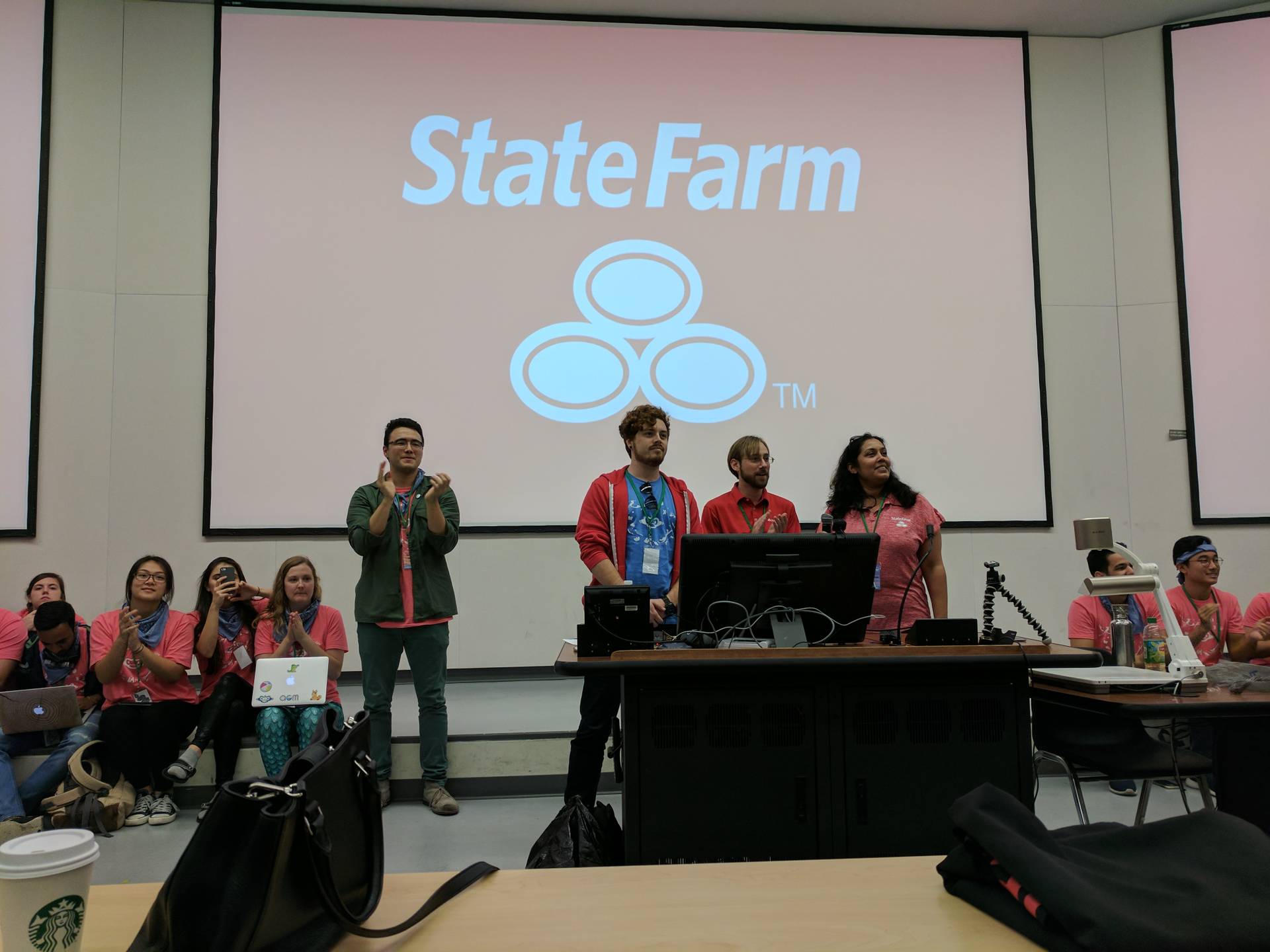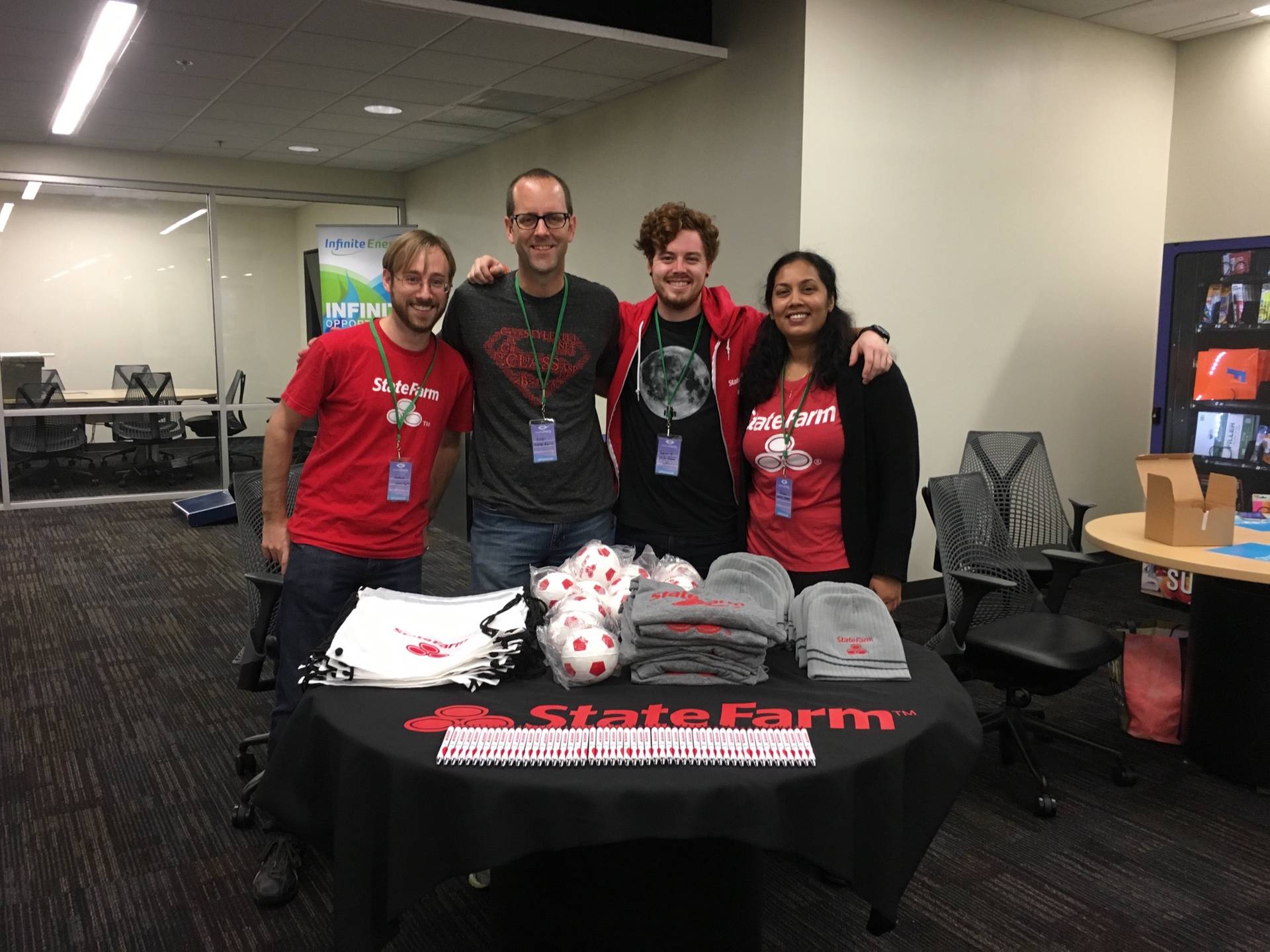 Lanier High School Tech Liaison
I was asked if I'd like to be a mentor to the local high school, Lanier High School. Read more in this blog post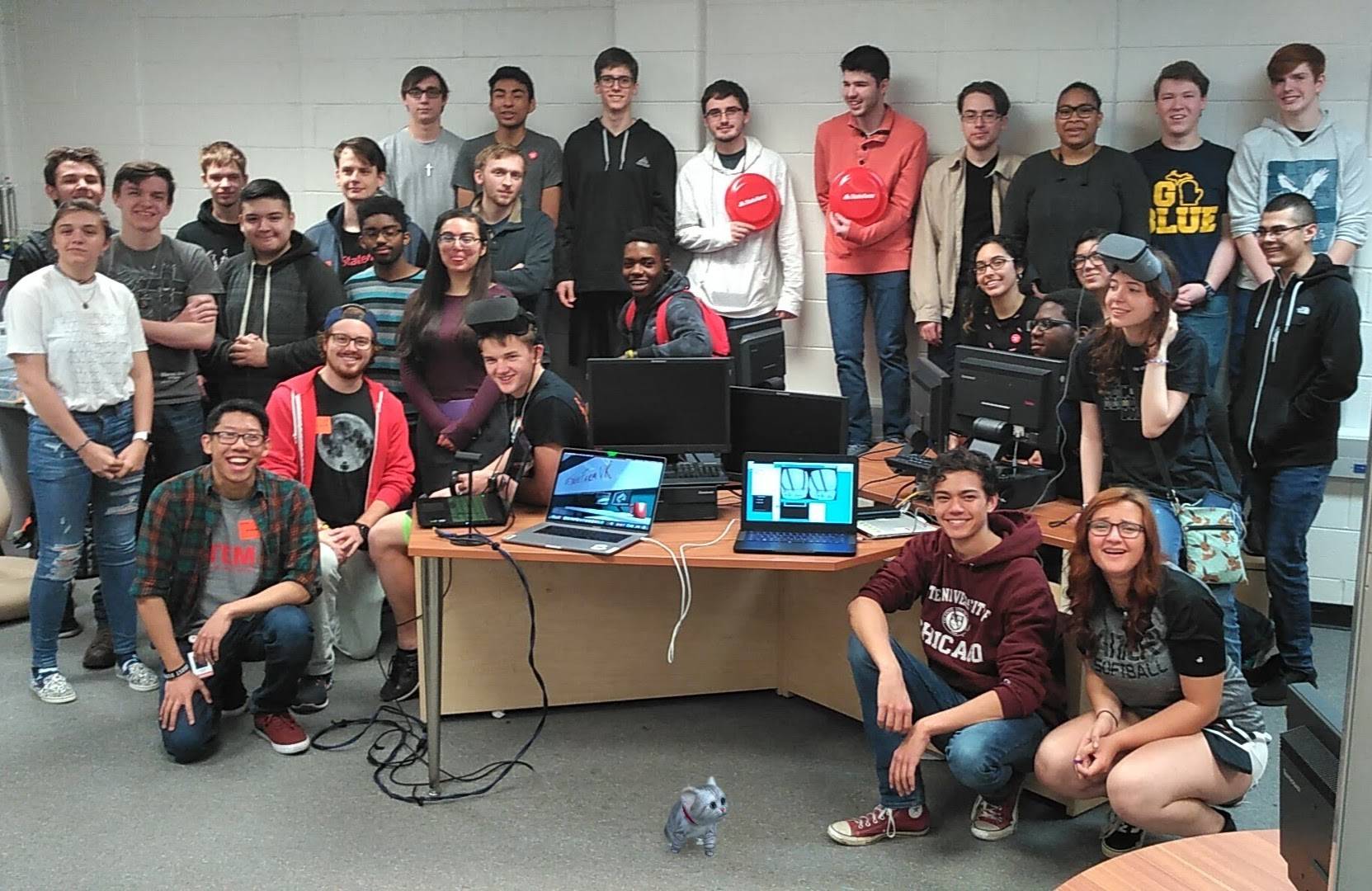 Google I/O
Every year Google hosts an "Innovation in the Open" technology event in San Francisco. I was the State Farm representative for two years in a row in 2015 and 2016. While I was there I made many new friends and even scored free tickets to the official Silicon Valley Maker Faire!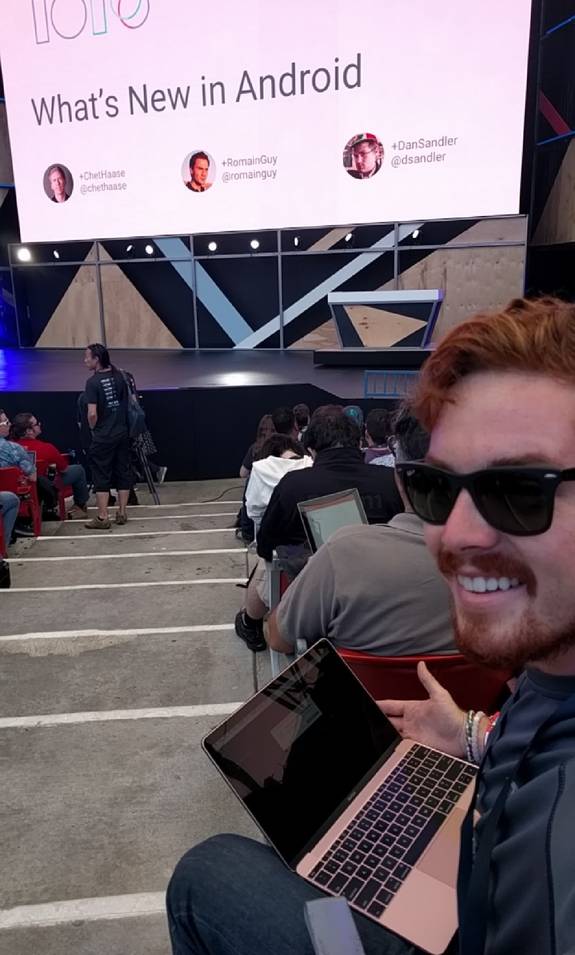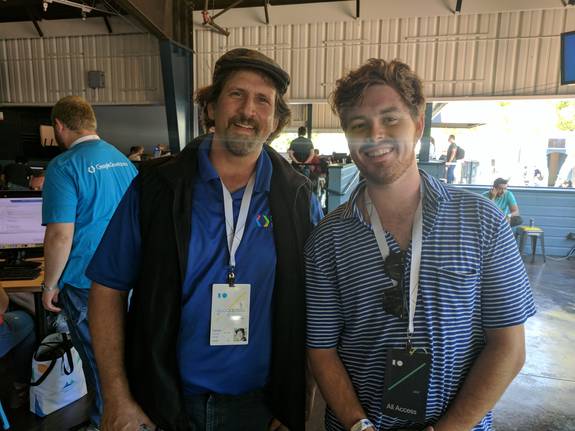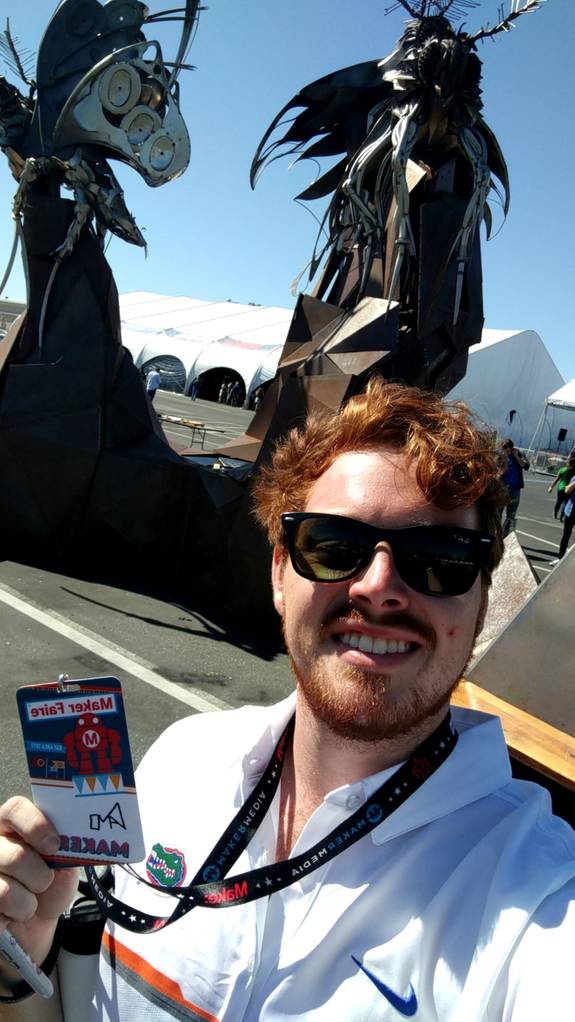 Virtual Reality
My manager, David Teal, allowed me to put together a small team and lead research on Virtual Reality for our department. This image below is a render of the office I 3D modeled to match the room we would meet in to discuss concepts of how to apply Virtual Reality to our insurance company. Pictures of the actual carpet, desks, and other materials were used to capture the realism of the room.
Unforgettable Memories and Friends
These photos were taken at the end of my time at State Farm. It only captures a handful of the incredible people I met. I was blessed to have such brilliant people impact my life. Shout out to my mentors and my mentees <3<3<3