The 2011 Honda Ruckus.
The Honda Ruckus was the first vehicle I ever purchased "brand new". I bought it my second year of college after dumping $2,000 of repairs into a crappy $400 scoot. I'll never forget pulling it off the lot in Gainesville, Florida and driving it to class with 7 miles on the odometer. It was easily one of the best purchases I've ever made. Taking a scooter to class made life so easy. University of Florida has dedicated scooter parking next to all of the classrooms. You practically pull right into class. I even used it for grocery shopping! Over the years I've done all sorts of mods to it: blue tires, speaker systems, foot pegs, storage compartments, custom mirrors, all sorts of fun attachments.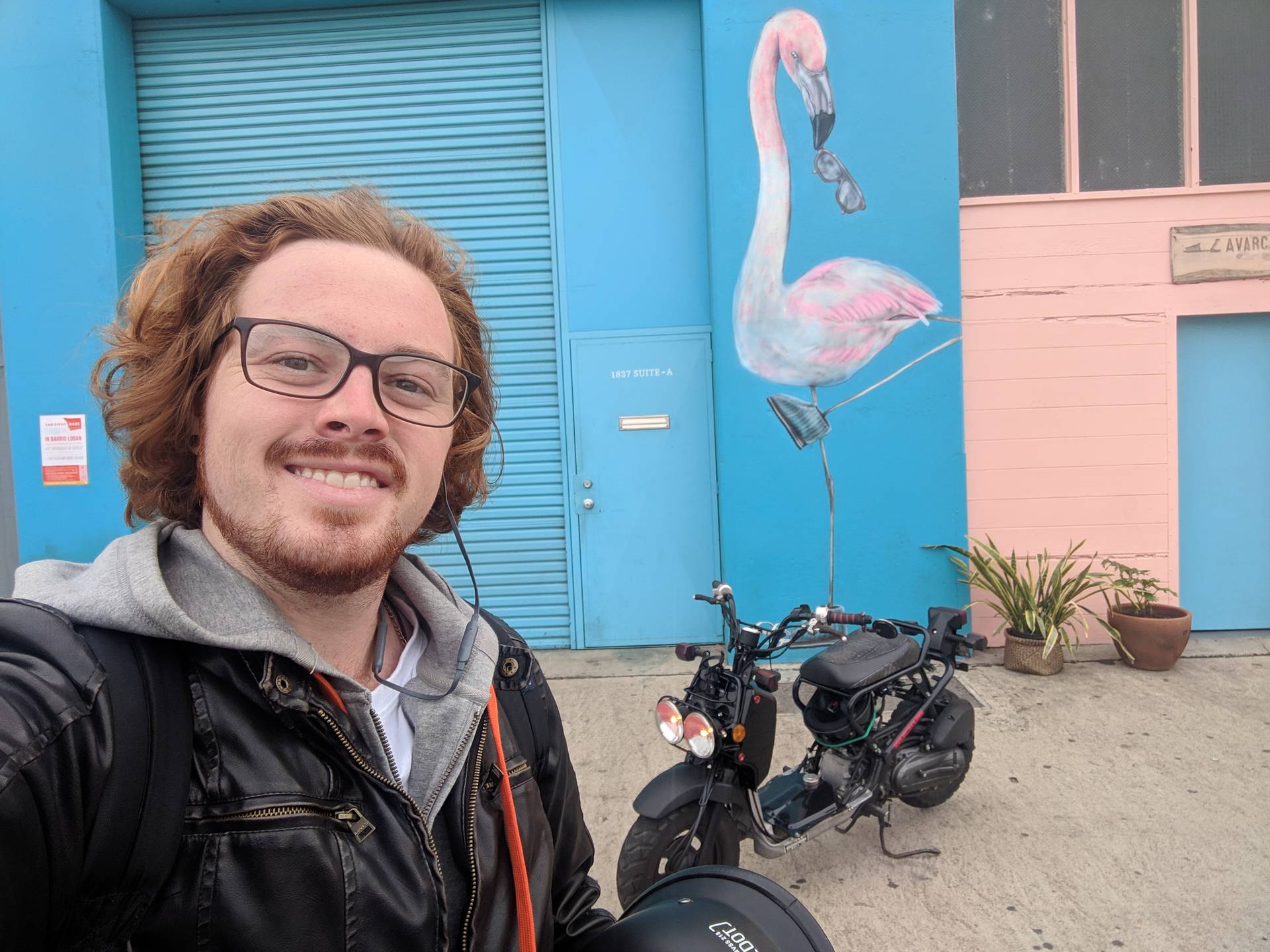 Stay Moving
On days that I'd feel overwhelmed with the pressures of college, I would hop on the scoot and play a game I call "Stay Moving". The idea is to keep moving and go where the universe takes you. If you get a green light you go straight. If you get a red light, you make a right on red. If you get a green turn signal you turn. Pretty simple. It's a great way to explore your city, get to know the streets, learn the traffic patterns for the fastest routes, and ride away those overwhelming thoughts.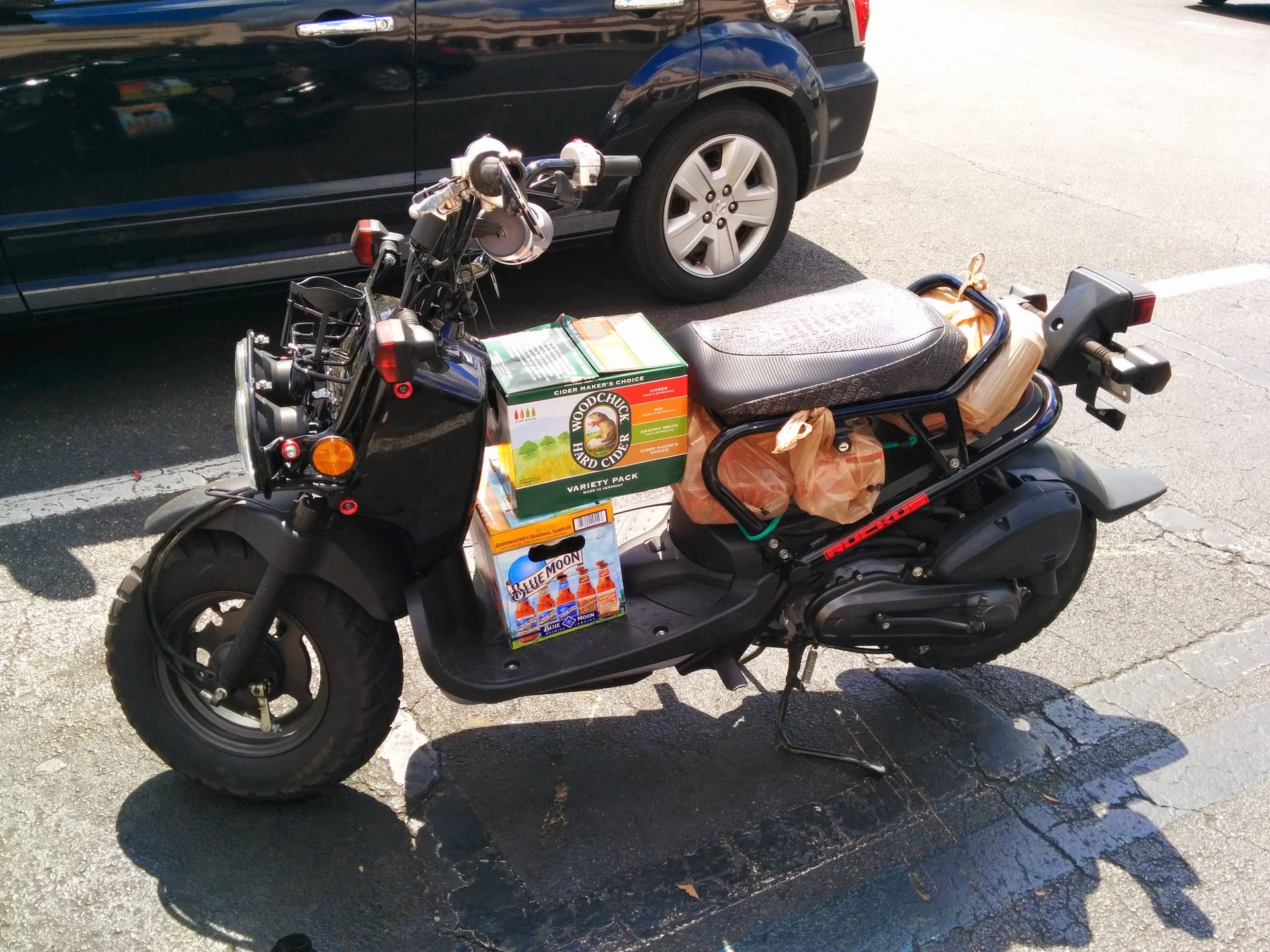 Sadness
When I graduated I couldn't simply sell the scoot. It had way too many awesome memories and really I wasn't ready to be done riding it around. After college I moved to Atlanta, GA and brought the scoot with me in hopes I could ride it around town. That dream quickly faded when I arrived. The speed limit around my apartment was 35 mph, but everyone in Atlanta drives 15+ mph over the limit. The scoot simply couldn't keep up. I got busy with work. With nowhere to store it besides the parking garage and nowhere to ride it, the poor thing sat for two years.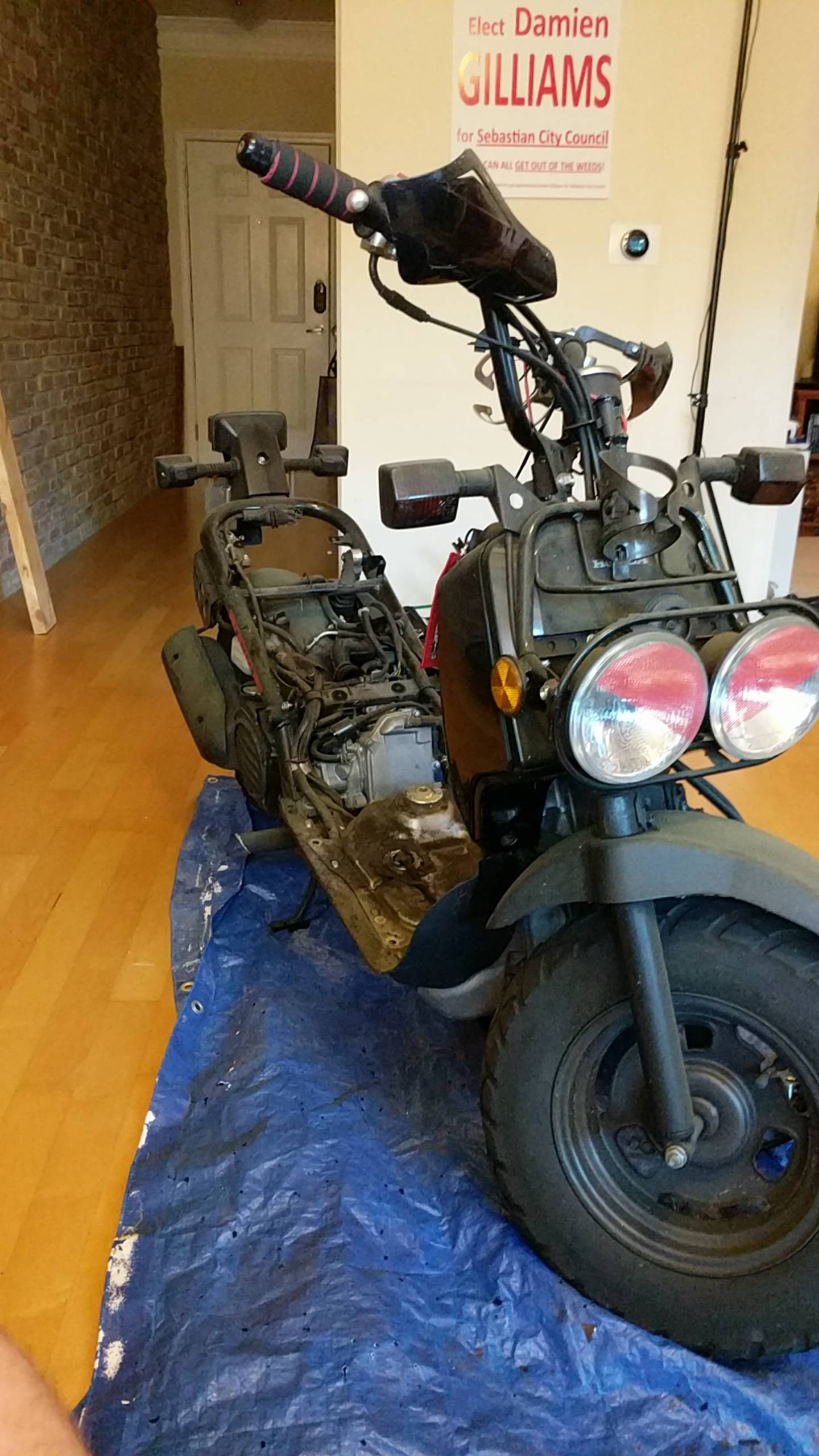 Rebirth
I did my best to start the scoot up from time to time, but without putting real miles on it the battery died often. After two years I couldn't bare to let it sit any longer and I decided to bring her back to life. I rearranged my living room and the scoot became my centerpiece until I could get her running again. I read the service manual from front to back and went through all of the troubleshooting. I replaced the gasoline with fresh gas. I checked all of the lines. I learned how to remove, disassemble and re-jet the carburetor. I did everything I could to diagnose why it wouldn't start. Everything on the input had either been checked thrice or replaced. Spraying starter fluid into the air intake behind the filter got her so close to starting but still no luck. It was like she was choking.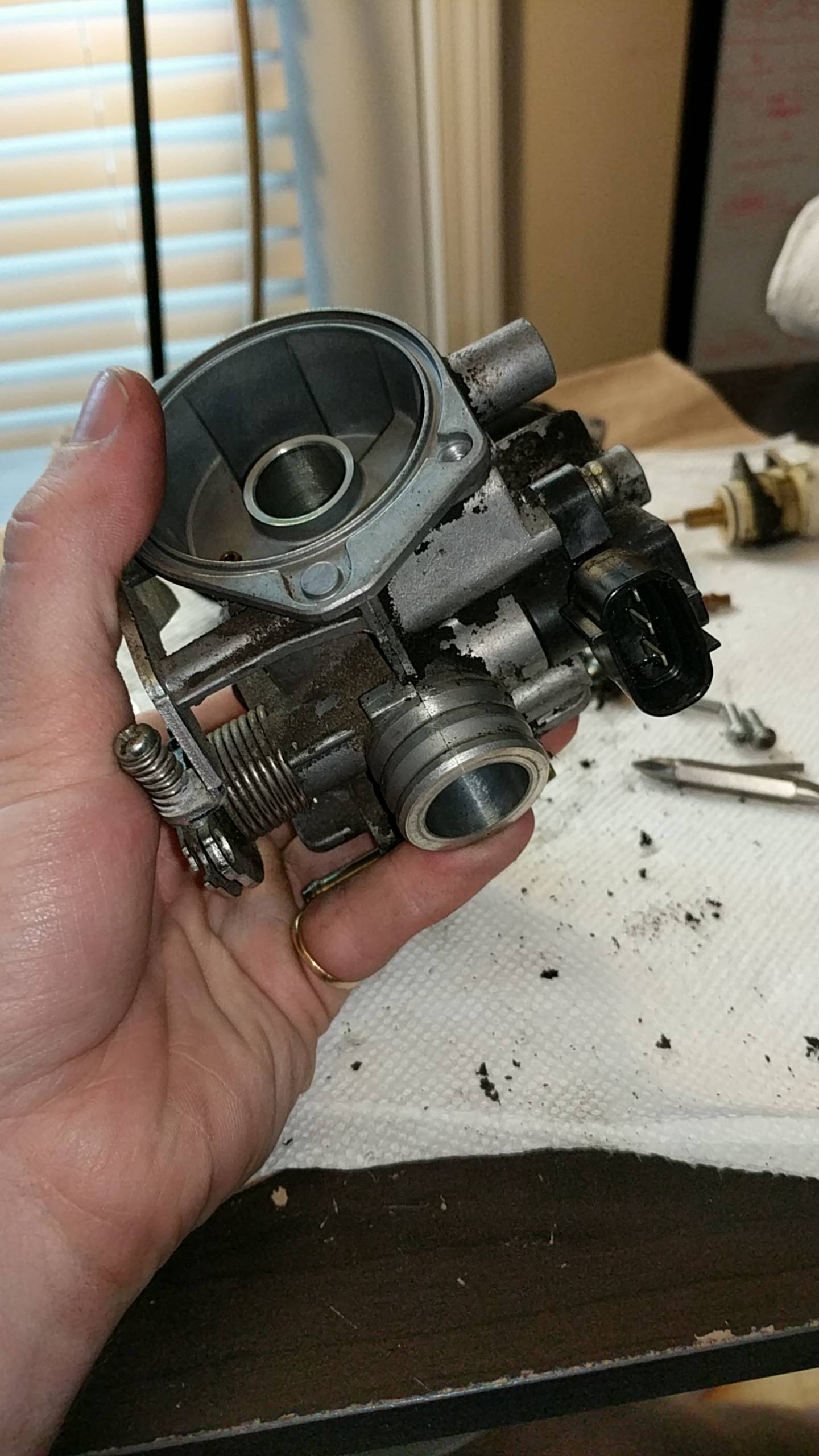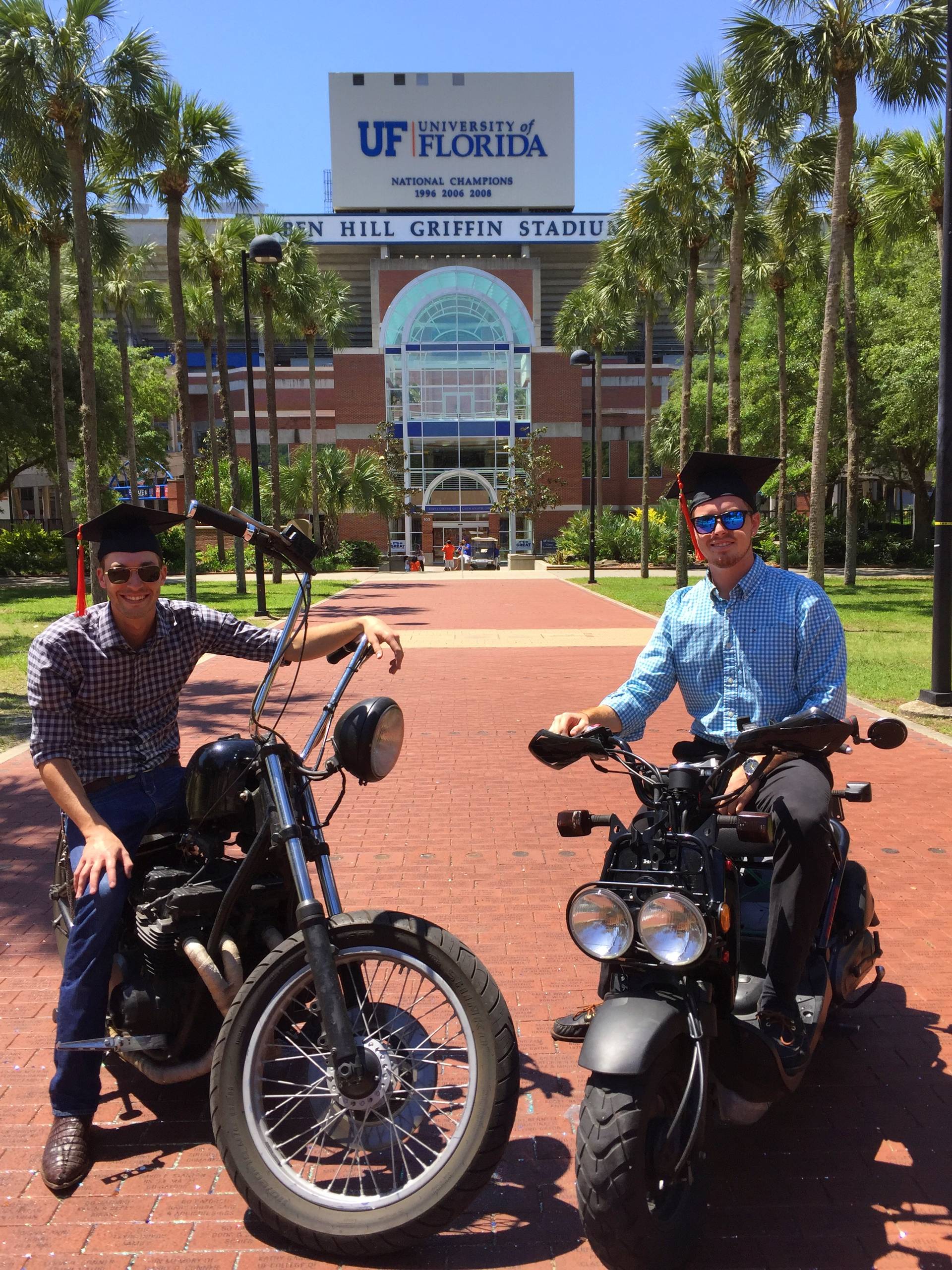 My best friend Sam (a mechanical engineer I graduated with, see pic above) rides dirt bikes, motorcycles, fixes cars - if you can mod it to be faster and louder, Sam's done it. His suggestion was take the exhaust off and spray the starter fluid right up into the carburetor. She started right up! It turns out my muffler at the end of the exhaust pipe was filled with dirt! The angle it was parked in the parking garage must have been the perfect angle for dust and dirt to blow into the tiny exhaust hole. "I'm going to need a new exhaust pipe, I cant get this dirt out.", I sadly reported back to Sam. "Orrr you can live the straight pipe life!" he exclaimed jokingly. "Chop off the muffler end and you'll relieve the backpressure from the clog. It's going to loud as hell though." I chopped that pipe right off and hit Peachtree St sounding like a semi-truck.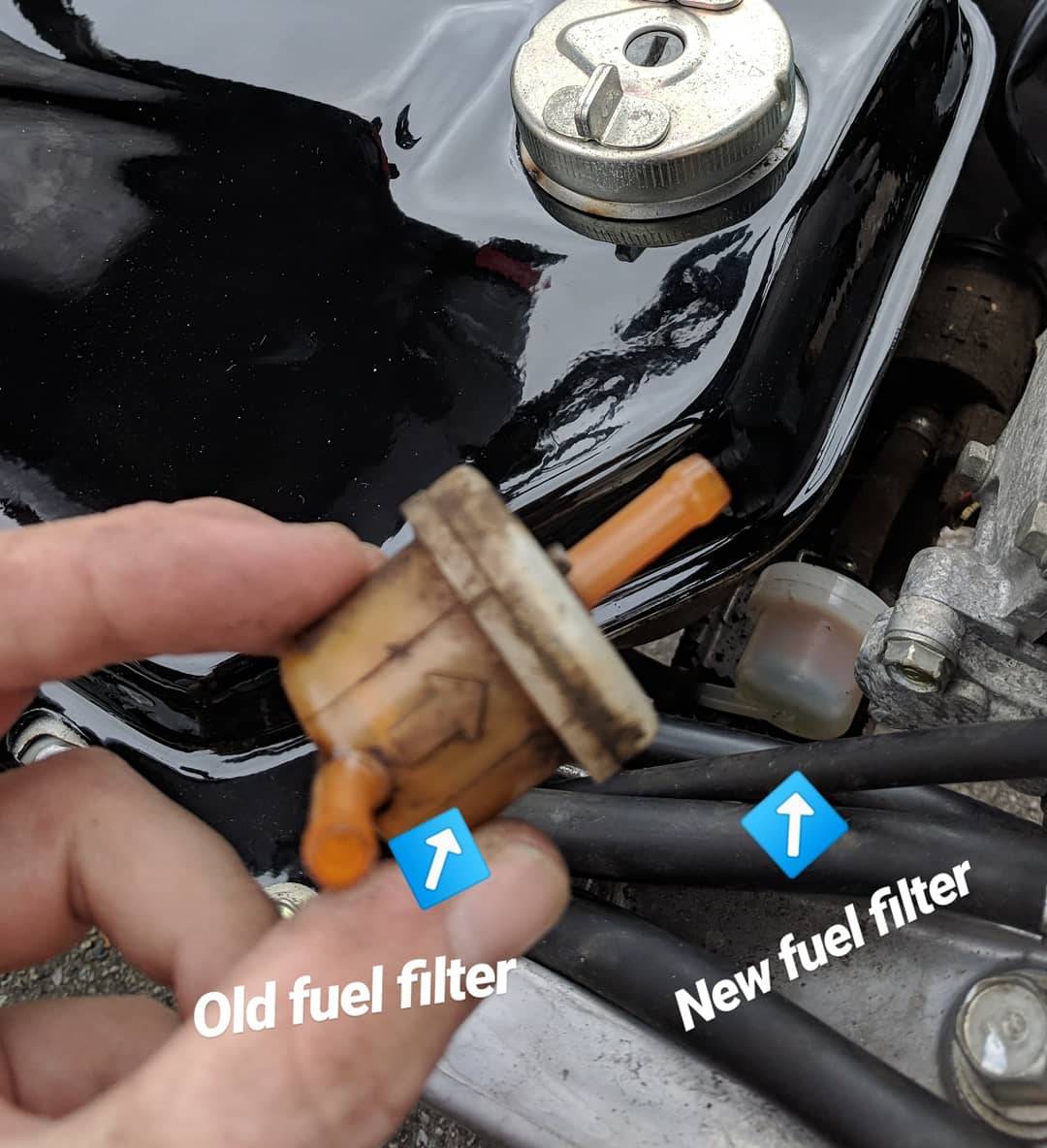 San Diego
When I moved to California I finally was able to ride around on my beloved scoot once more. With speed limits of 35mph around my apartment, weather almost always between 60-78 degrees, and the ability to split lanes in traffic… I was riding once again.