Update: 12/04/18: I was approved to be an E-NABLE volunteer to print prosthesis for those in need! See new post
Make a Hand, Build a Hand, Give a Hand
While researching what I could be 3D printing for the 2018 holiday season, I came across the video below by Team Unlimbited. I'm excited to announce my work towards becoming an E-NABLE volunteer, 3D printing prosthesis for those without limbs. No 3D printer should be sitting idle when there are people in need.
Giving a Hand for Christmas 2017
"E-NABLE is a global network of volunteers who are using their 3D printers, design skills, and personal time to create free 3D printed prosthetic hands for those in need – with the goal of providing them to underserved populations around the world." -The E-NABLE Foundation
Please visit the E-NABLE website to contribute to this noble cause. http://enablingthefuture.org/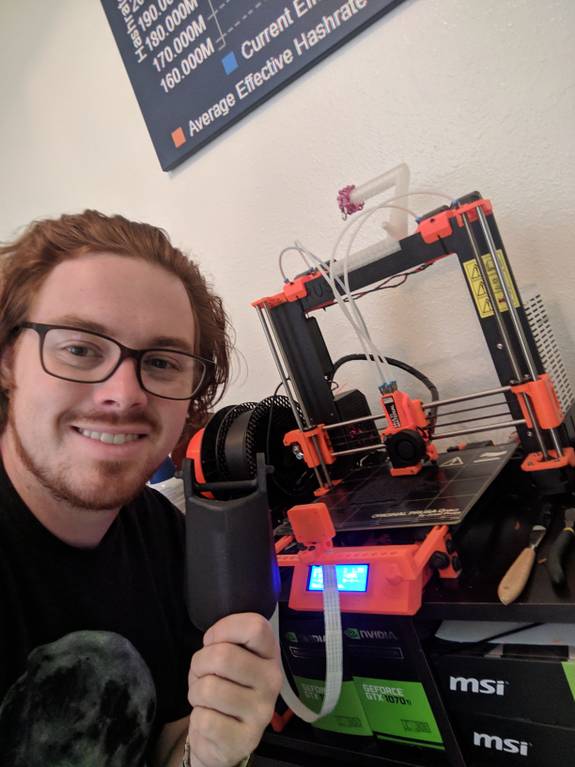 Me holding the jig I had just finished 3D printing by Team Unlimbited that molds the gauntlet (forearm), while a palm is being printed behind me.