Just in time for Christmas 2018… Photo Ornaments have arrived!
The latest and greatest in 3D Printed Christmas Décor. This set comes with ornaments without logos on them in addition to the branded ornament.
If you'd like a custom logo on the ornament or an entirely custom ornament, Contact Damos!
Print them in all the colors! Print in many sizes for the right photo fit! Hang them from everything!
Happy Holidays!
NOTE: This purchase is just for the 3D models digital assets. Not physical 3D printed parts.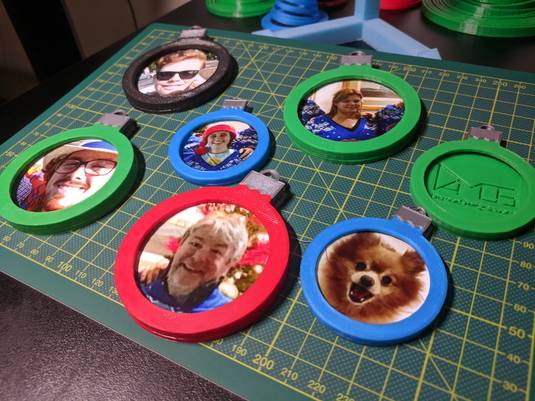 #1. Set a custom price
INSTRUCTIONS:
Print them with no supports, glue them together, size a photo with the included template, and boom!