Captivated
I find inspiration in creation. When working on a project, I find myself captivated with possibilities. Below are samples of projects in 3D and game designing that allowed me to expand my practice.
I. Virtual Reality Concepts for State Farm.
While working at State Farm I had the opportunity to step outside of my role as a Lead Android developer to assemble a team of developers and designers to work on Virtual Reality ideas. We drafted VR concept experiences including possible level designs and debated optimal user experience. Above is a rendering of the office we would meet in. I 3D modeled the offices and furniture to scale to go along with our concept presentations. The textures used were made from photos of the real materials (ex: carpet).
II. Independently developed and released a Virtual Reality Game
"Huge Beer Pong Challenges VR is a single player compilation of challenges and secret desires; a playground of inspiration; and an escape to a place of ball bouncing, cup draining, heart sinking awesomeness."
Read more here: Huge Beer Pong Challenges
III. Mixed media: 360 photos in a 3D environment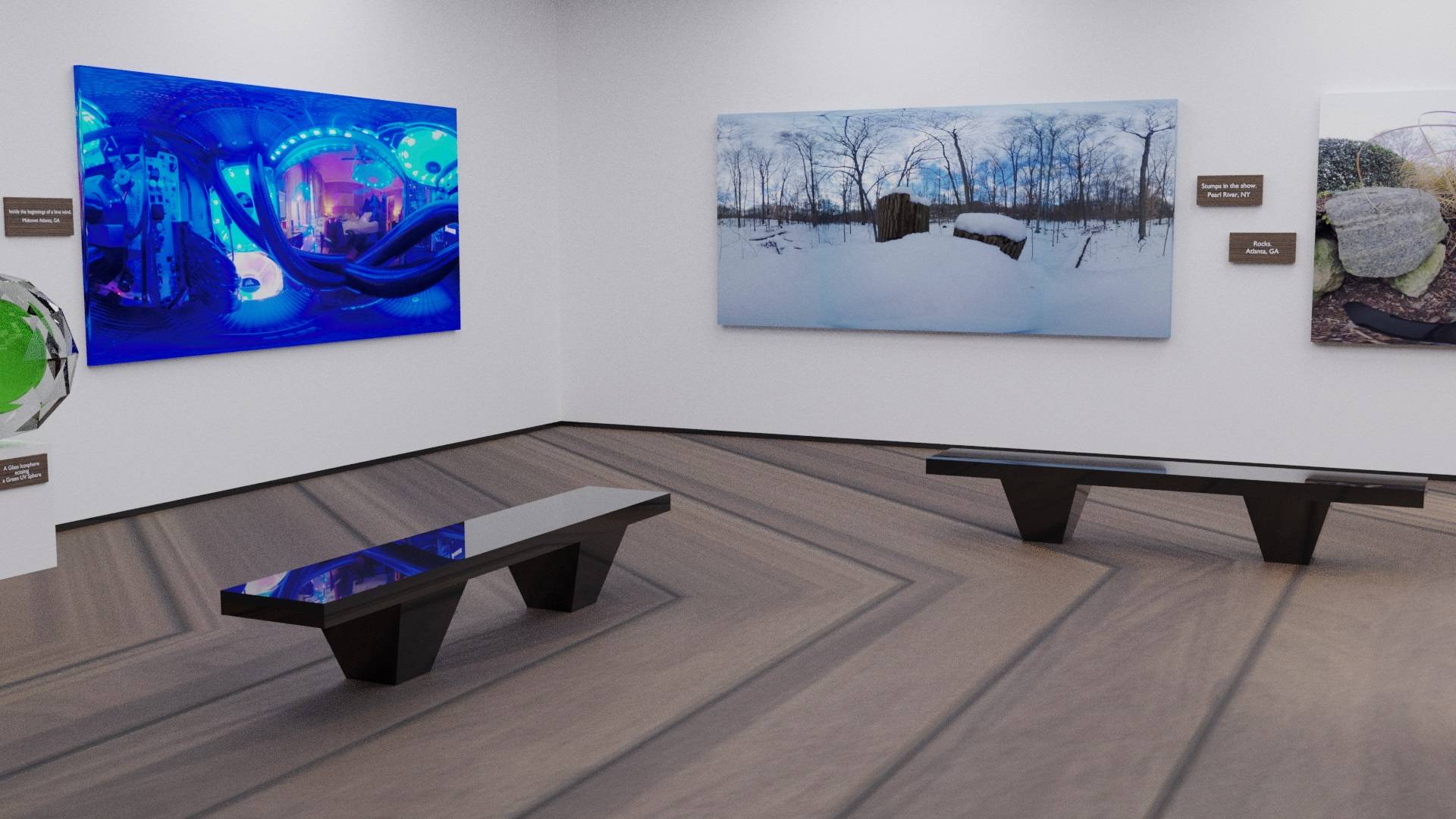 I often find myself taking 360 photos/videos on my travels and to document places I've lived. I'd like to one day make my own VR museum to showcase my work and to also showcase the work of other aspiring artists. This render shows 360 photos I've taken; they're placed in a vision of how I imagine a room of the VR museum would be designed.
IV. A rendition of M.C. Escher's Cubic Space Division
M.C. Escher is one of my favorite artists. His ability to create patterns and illusions with mathematics captivate me. While reading his book, "Escher on Escher", I came across Cubic Space Division and felt that Escher would have wanted me to take his work a step further.
V. A robot I modeled for Gitcoin.co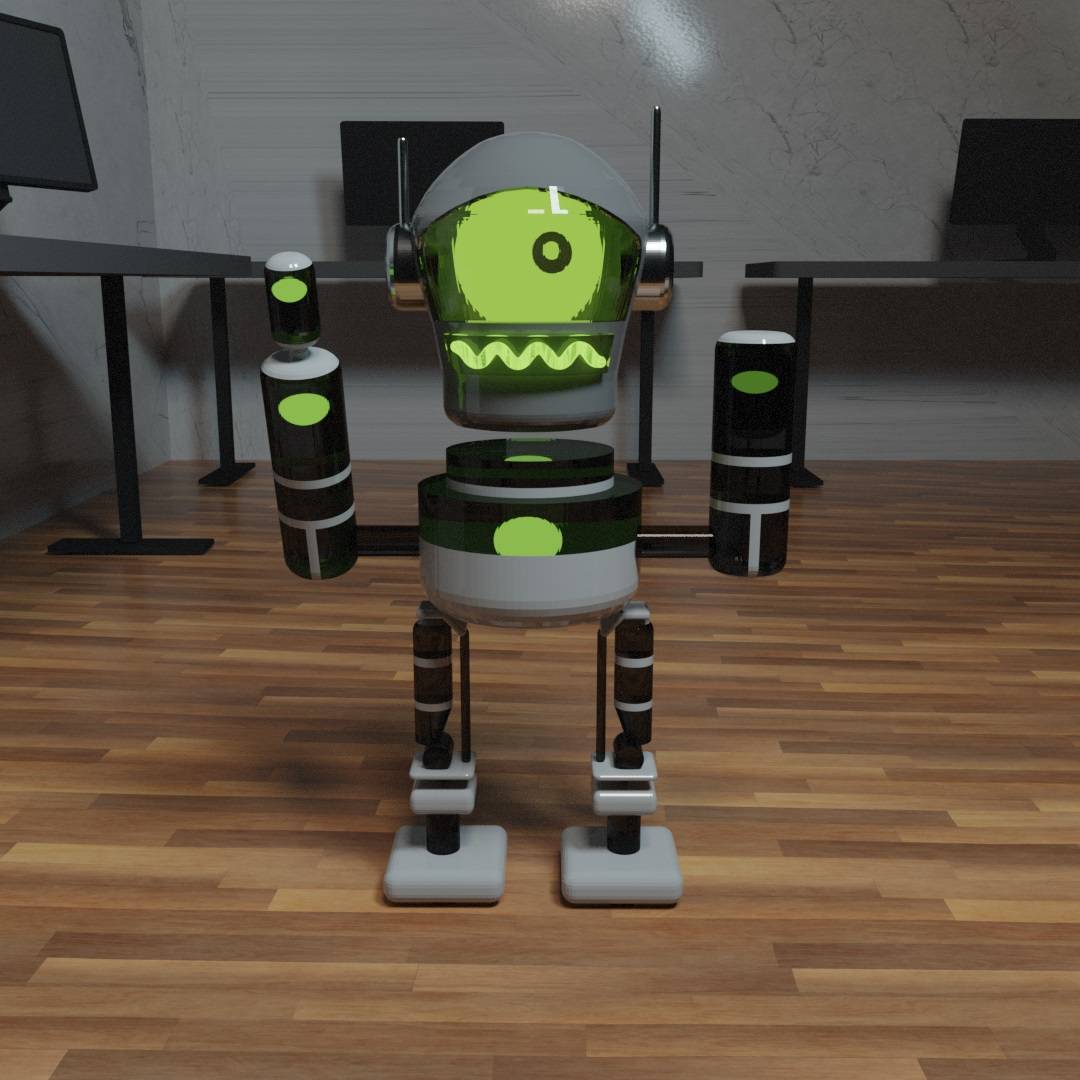 While working as an open source bounty hunter with Gitcoin.co, I had the opportunity to work with the design leads to bring their 2D art to life. Say hello to "Prime"!
VI. 1280 West Peachtree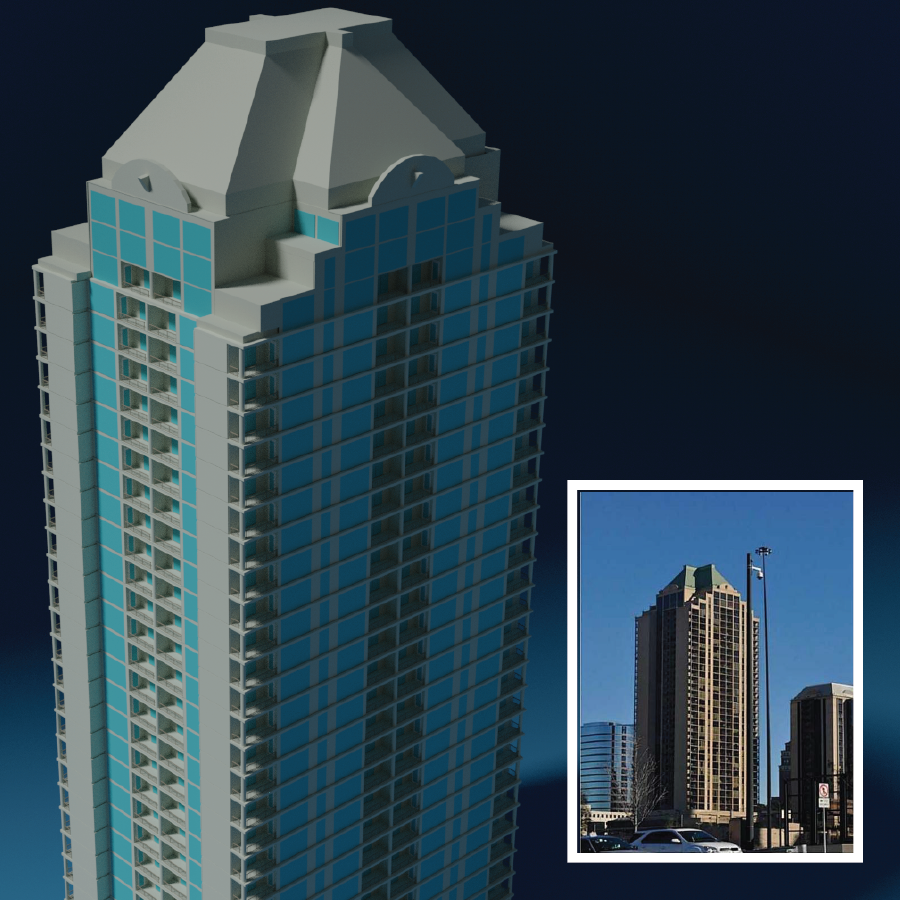 I was living in Atlanta, Georgia while I was developing Huge Beer Pong Challenges VR. In order to throw a TV from my balcony, I needed to first model the balcony to throw it from.
VII. "A day in Charlotte"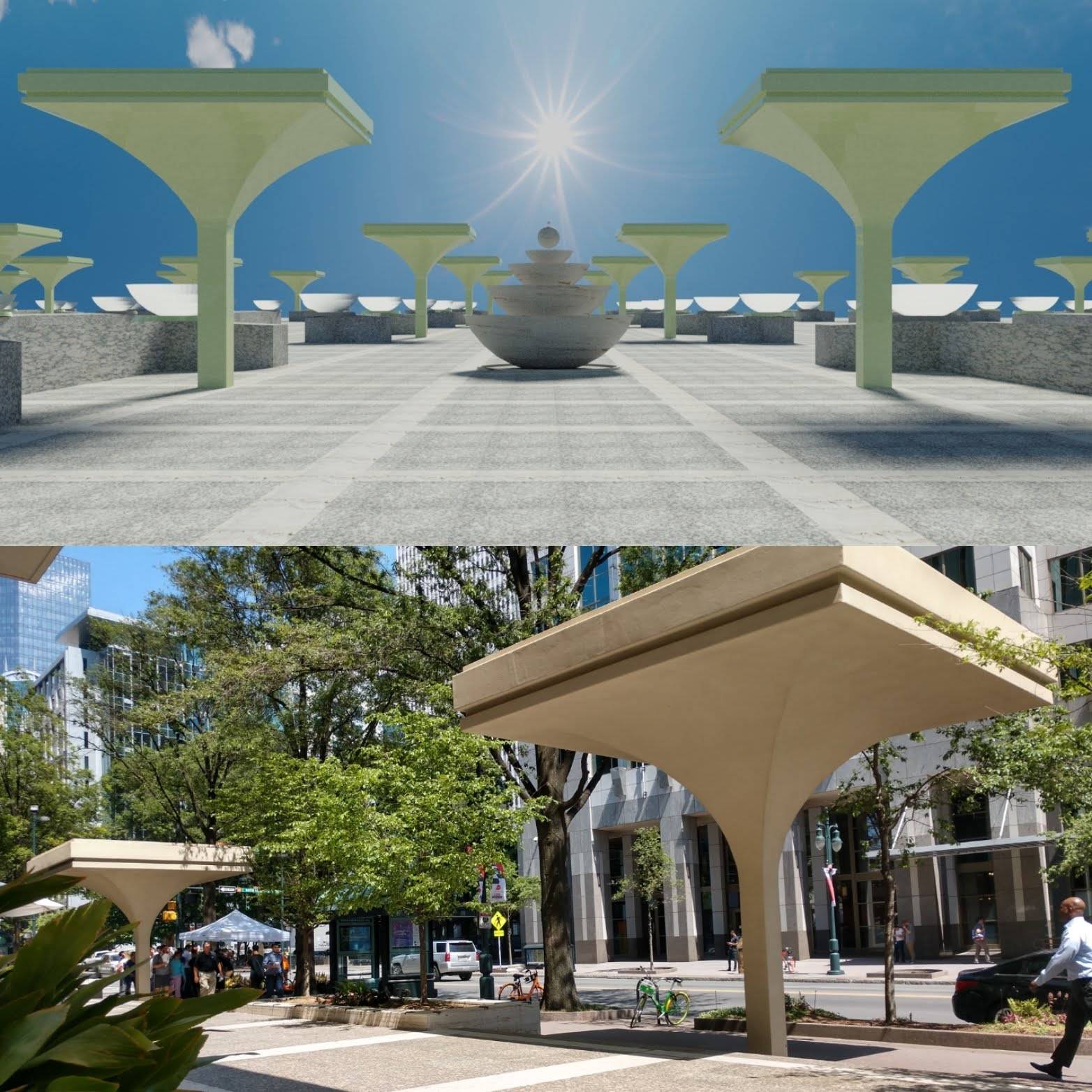 "A day in Charlotte" was made while I was visiting a friend in Charlotte, NC. While I was waiting for him to finish up at his office next door, I found inspiration in the texture of the stone, the shapes of the architecture, and the beautiful day I had in front of me. The textures used for the stone were generated from pictures of the actual stone.
Thank You
Thank you for taking the time to view my work.